What is Operational Excellence?
Operational Excellence is a philosophy of the workplace where problem-solving, teamwork, and leadership results in the ongoing improvement in an organization. The process involves focusing on the customers' needs, keeping the employees positive and empowered, and continually improving the current activities in the workplace.
What is the Operational Excellence Programs?
The Department of Industrial and Systems Engineering has worked with several companies and organizations, such as Boeing, East Tennessee Children's Hospital, Link-Belt, Newell/Rubbermaid, Oak Ridge National Laboratory, Denso, Toyoda-Koki TRW Automotive, and Volvo Construction Equipment, implementing lean practices by applying the right tools for the right processes and developing a sustainable culture.
Thanks to this experience, we have developed some programs for people interested in learning about Operational Excellence, Decision-Making and Lean, and gaining experience in the methodologies and applications.
PROGRAMS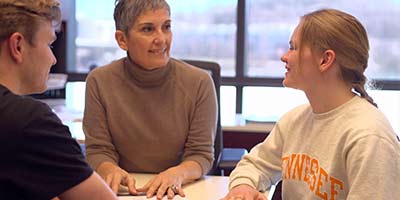 Lean Enterprise Systems Program
A month-long program that is intended to allow students to work together to accrue the technical knowledge of Lean, through academic courses combined with the method of experiential learning.
Learn the "Lean" way of thinking.
Meet and work with students from different countries.
Make a difference in companies by solving the right problems.
Learn more about the Summer Program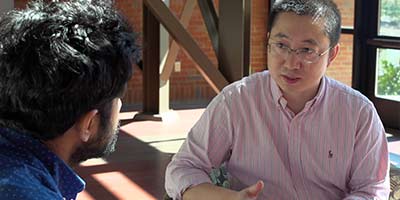 Systems Executive Program
A week-long program that equips leaders, managers, and graduate students in improving, designing, and sustaining solutions.
Learn the different 6 principles in a week.
Develop compassionate servant leadership skills.
Implement and sustain system-wide solutions.
Learn more about the Systems Executive Program
What makes us different?
Hint: it's all about the people.
UT Lean in action
See our impact on a leading manufacturer.
What UT Lean graduates are saying:
I felt really welcome, and the University was really beautiful.
It's about the people you meet, how different they are. They come from different parts of the world, even the teachers. We are good friends, and we still keep in touch.
The most important thing I learned in the Lean program is that you can't design a system with your mind — your heart plays an important role.